Fiberglass RV

If you're here you probably already have or are considering a fiberglass RV. There's a recreational vehicle out there for everyone and each carries its own benefits.
These light weight campers are no different. I think they're special and might have more benefits than many other RVs.
Benefits
They are light weight—this makes them easy to tow with more vehicles and they're better on gas
Small in size—simple to park and maneuver but also quick to clean and maintain inside and out
Less prone to rust—Speaking of easy to maintain they are less likely to rust then most because of the way they're built (molded fiberglass)
How they're put together
These travel trailers are made up of two separate molded pieces of fiberglass that are put together to make the base of the camper.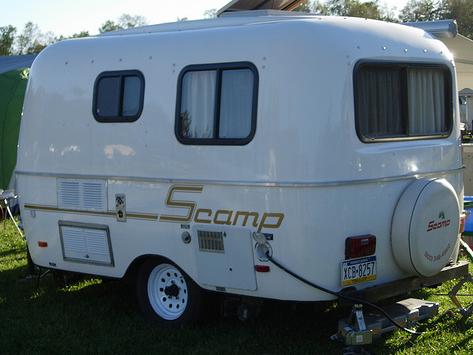 In the picture you can see where the two shells are held together.
The fiberglass base is of course attached to a trailer that's appropriate for the campers weight.
They're insulated to help keep you cool in the summer and warm in the winter.



Manufacturers Still in Production
Casita Camper
A Casita Camper is a light weight fiberglass travel trailer. Learn more, share your experiences and read Casita reviews here.
Scamp RV
The Scamp RVs are lightweight campers great for camping, easy to tow, maintain and lots of fun.
Manufacturers No Longer in Production
Compact Jr Fiberglass RV
All about the Compact Jr. Pictures, owner information, where to get parts, and more.
Boler Trailer
Brief history of the Boler trailer, pictures, information, where to find them used, and others with the same RV.
Boler RV -- Part 2

Some more on Boler (video and picture)