Used Class B RV
Class B Motorhomes for Sale
Tips on Buying
...And more


A used class B RV can be a great investment, especially compared to the price of brand new models. Prices heavily depend on the year, model, mileage, and condition.
Class B motorhomes are usually full-sized vans with all of the equipment for camping. They are also known as camper vans and conversion vans.
The neat thing about them is they can double as a regular family vehicle unlike most other RVs which are too large to fit in regular parking spaces.
Many class Bs are even outfitted with a bathroom, shower, microwave, TV, generator, and air conditioning.



As far as options go, there a many to choose from. If you are looking for something that you want to camp in on the weekends as well as use as a normal daily driver, look into a class B with a pop up roof like this one...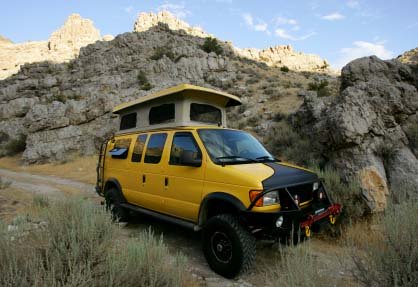 Istock, Oksanaphoto
The pop up top allows for easy driving (no need to worry about height clearance) while giving you the option to stand up inside while camping. Usually there are sleeping lofts in the pop up area of the campers. Look for the Sportsmobile brand.
If you want the look and feel of a larger motorhome in the class B size then you can search for class Bs with fiberglass tops, like mine...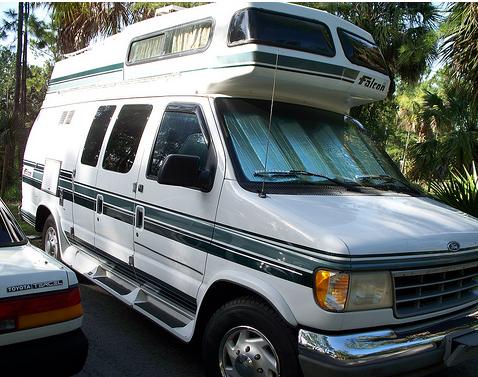 Campers with the high top offer the feel of a motor home with the compact size of a van.
Used Class B RV Buying Tips
Thoroughly check everything to gain an understanding of the actual condition of vehicle. The owner might not know everything. Check...
Engine... How does it look in general? How does it sound?
Transmission... Take it for a test drive and notice how the shifting feels
Windows... Are they properly sealed? Do they open and close smoothly?
Propane, propane lines, refrigerator, toilet, shower, does the water run (water pump), lights...
Tires, spare tire condition
Ask for the history of the vehicle, documents, manuals, etc.
Take a look at the
class B dealers section for helpful information on finding used class Bs for sale.