Small House Designs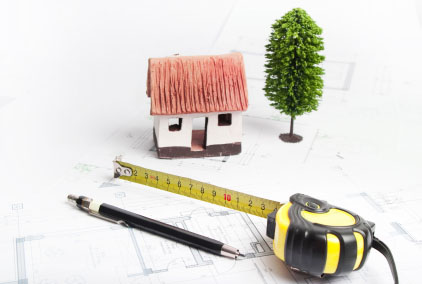 For me, when it comes to small house designs, it's all about planning ahead. Simplicity is always great, but it's even better when there's more thought and energy put into a tiny houses' design. That's why I love
Jay Shafer's tiny homes
.
There are a few important areas to consider when thinking about the design of a small house…
Interior design… Furniture, how it's placed, decorations, wall colors and theme. There are of course many ways to decorate a home along with many styles to choose.
Architectural design… There are so many different directions you can go when constructing a home. There are a lot of gorgeous designs out there whether they are modern, contemporary, simple, rustic or just tiny.
Floor plans… In addition to the kind of architectural design you can choose, there is lots of fun to be had with floor plans. From rearranging rooms completely, to moving furniture around electronically with software.
The idea is to know what you want by figuring out what makes you happy. It's good to take a look at lots of different small house designs so that you know what's out there.
If you're serious you should also pick up some tiny house books. There are lots of creative ideas in them that you might like to use.
When you're getting ready to transition towards a smaller home, you want to make sure you're prepared. And here's why…
You're moving in to something smaller, possibly way smaller. This means getting rid of some extra stuff. But let's face it you're not getting rid of everything. And sometimes it's not just you.
So you want to make sure that your design fits everyone's needs. This is really important. You can't be satisfied with your house if it doesn't meet everyone's expectations.
Here are some good questions to think about...
Is there enough storage for everyone's belongings?
Does everyone have enough privacy to be happy?
Am I going to have friends or family over?
How will I entertain them and where?
Is anyone going to work in the house?
For some ideas on exterior small house designs check out my pictures.