Building Ladders for Tiny House Lofts

Or Your Tiny Cabin, Shed or Micro Apartment Loft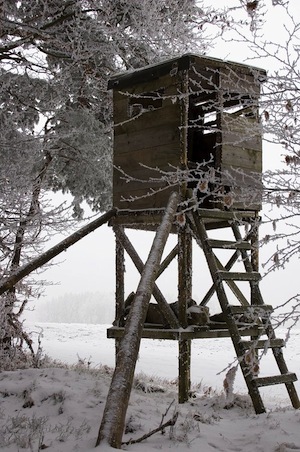 Want to build your own ladder for your loft in your shed, apartment, cabin, treehouse or tiny house?

No problem.

It's actually pretty simple as our buddy Deek will show you in a video we have for you below.
He explains exactly how to do it step by step using really basic carpentry skills.
You'll learn how to design, measure, cut, and put together perfectly leaned and leveled.
Plus how to customize it better for your own needs.
You can use these ladders to get into sleeping lofts, storage lofts, treehouses, elevated decks, hunting towers, and so much more.
He'll even throw some tips in there on how you can make these little ladders even stronger to safely support more weight if needed.
How You Can Build Ladders (Video)
By the way, Deek is hosting a hands on workshop at his house near Boston, MA where you can tour all of his micro cabins and build a cabin or two together alongside Deek, his brother, and many other tiny house fanatics. Learn more here.
Get More Tiny House Related Updates in your Email!
If you enjoyed this tutorial on building ladders for lofts, sheds and cabins you'll love our free daily tiny house newsletter!