Tiny House Harbinger

The Tumbleweed Tiny House Harbinger to me at least is more of a small house when compared to the tiny homes on trialers we've all seen..

Tumbleweed Harbinger Tiny House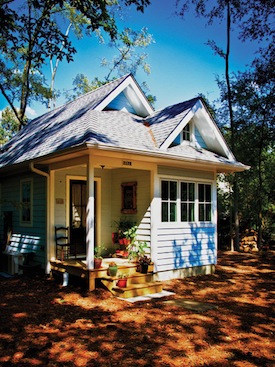 The
Harbinger small house
is all of just 310 square feet of interior space. That's the studio version with an upstairs sleeping loft.
Alternatively you can go with the 404 square feet floor plan which features a downstairs bedroom in the back.
As you can see they added a nice back porch on this one which is great.
Back Porch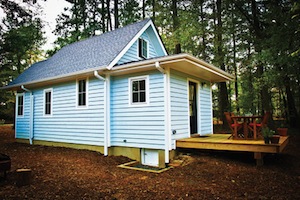 This tiny house just goes so great with the setting. It looks so peaceful and relaxing.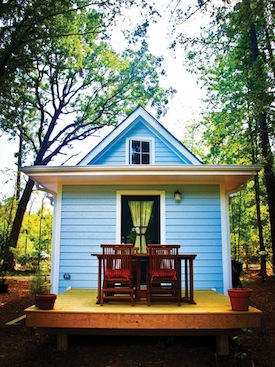 Harbinger Tiny House Interior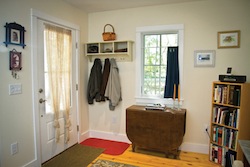 Bathroom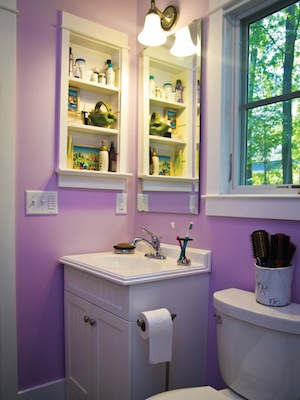 The bathroom is very basic and functional with just enough storage.

Kitchen & Laundry

I love the compact refrigerator with freezer compartment.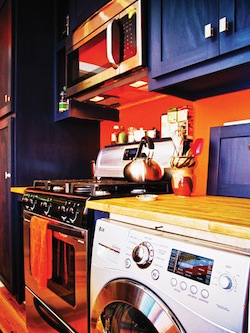 They went with a combination washer dryer for the kitchen to conserve on space.

Great Room and Ladder to Loft
Notce the vaulted ceilings and all the lighting.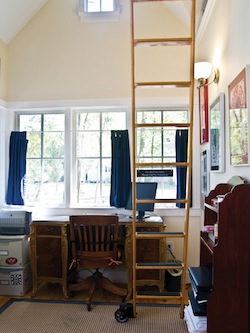 This ladder might not work for most of us.. I'd prefer to have a staircase with built in storage but it would definitely take up a lot more room than that.

Sleeping Loft in the Harbinger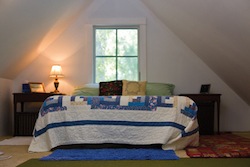 Photo credits Tumbleweed Houses
This Tumbleweed house is great because you can start small and later on add-on if you want.
The benefit of going without the addition is that you can enjoy a bigger kitchen with more counterspace and appliances.
That only makes sense if you enjoy cooking, of course...
Download the Plans
If you love this house, you can buy and download the plans from Tumbleweed right here.