Rocky Mountain Tiny Houses in Durango, Colorado

As always anytime that there's a new builder I get excited and today I'm introducing you to Rocky Mountain Tiny Houses in Durango, Colorado along with the owner/creator of the company Greg Parham.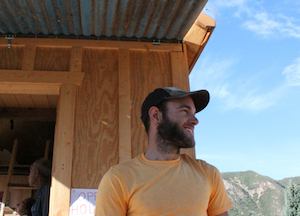 His philosophy is to keep things simple in life and now he's helping others do the same by helping them design and build their own tiny houses.
Greg is focused on offering affordable, durable and easy to tow homes that are customized to his clients needs and desires.
Image: Rocky Mountain Tiny Houses

He's already designed and built his first model which sits on a standard 16' trailer. This tiny home on wheels has just about everything, too...
The Durango Tiny House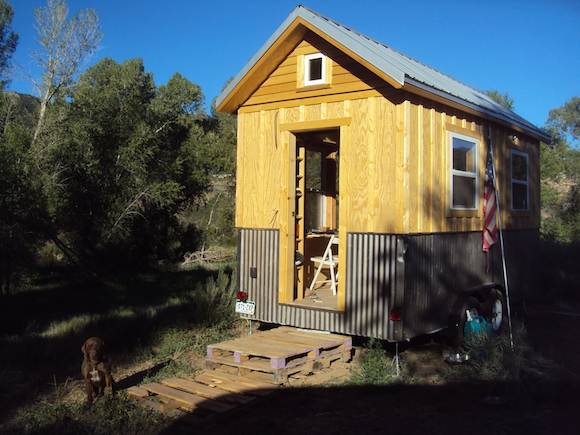 It has a wet bath, kitchen, closet, sleeping loft, and a storage loft. I'll tell you and show you more below, too.
Square Footage Inside

The main floor has 104 square feet of space inside while the loft has a total of 47 square feet so if you consider that the Durango has 151 square feet of living space. It features:
2x4 wall framing
45 gallon water storage
Propane mini oven
Solar system
Woodstove for heat
Recycled windows
Fold Up Porch

Materials Used to Build Exterior

Rusty corrugated wainscot
Roughsawn pine board and batt
Cedar lap siding for gables

A Tour Inside the Durango Rocky Mountain Tiny House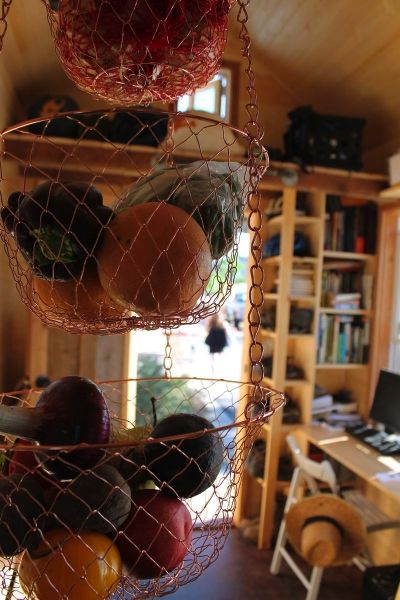 Images: Rocky Mountain Tiny Houses

More Rocky Mountain Tiny Houses & Greg

If you like the Durango design you can actually get with Greg through his website to purchase the plans and build one yourself. He's also working on a dozen other tiny house plans that we can all look forward to seeing sometime in the future.
Learn more about Greg and his tiny homes over at his website. You can also "Like" and follow his company on Facebook here.
Greg on the News!

Image: Steve Lewis/Durango Herald

Recently he was featured in the Durango Herald alongside his badass tiny house, bicycle, and dog. With an American flag. Totally awesome if you ask me.

Read that article here because there are more awesome professionally shot photos of the house there.
Does Greg Live in a Tiny House?

YES, he lives in the Durango that you see on this page. :)
Get More Tiny House Related News, Pics, Plans 'n More in Your Email!
If you enjoyed the Durango house on wheels you'll love our free daily tiny house newsletter!