Minimalist Apartment Goes from Tiny to Spacious with Vertical Space

I'm pretty sure you'll enjoy this minimalist apartment that's named the 100m3 by MYCC Architects in Madrid, Spain. This part of the world really seems to have some incredibly designed small spaces... As you'll see here.

They call it an urban shelter and it's incredibly unique because of the way they created more space vertically with it.

The footprint of the home is just 226 square feet (21 square meters). But the clients wanted more usability out of this footprint which requires some creative thinking.
So let me show you what they came up with.
226 Sq. Ft. Minimalist Apartment in Madrid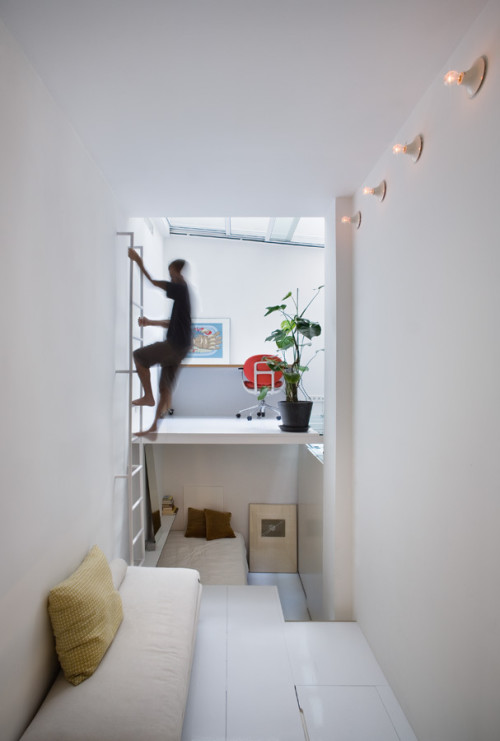 Photos by Elena Almagro
When you first enter the home you are greeted by the kitchen. In fact, you are in the kitchen which also acts as a hallway towards the living area which you access by going downstairs.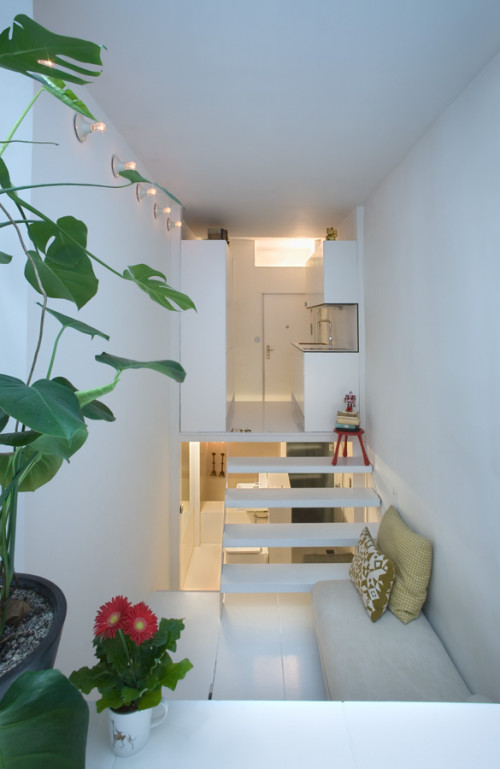 On the opposite side of the kitchen and entrance you can climb up to a sun room where you can chill in to read a book, relax, study or just enjoy the sun's rays.

Now if you head back down the stairs and directly underneath the study/sun room you have your master bedroom.

Turn around in the opposite direction and walk through the living area so you can get underneath the kitchen and access the bathroom and the wine cellar/storage area of the home.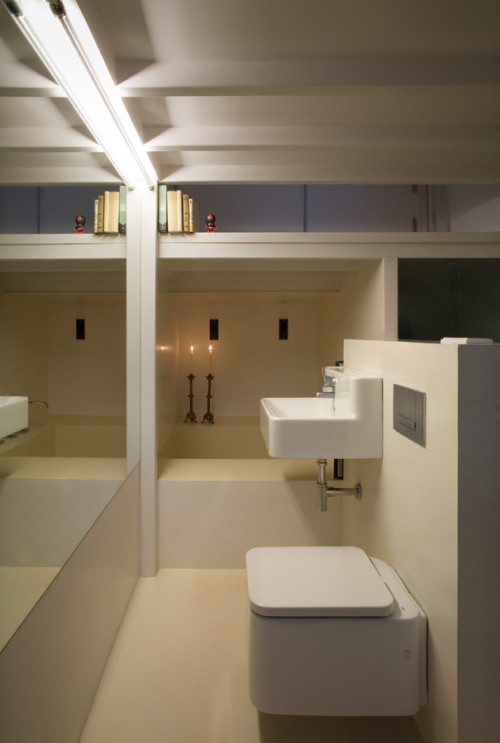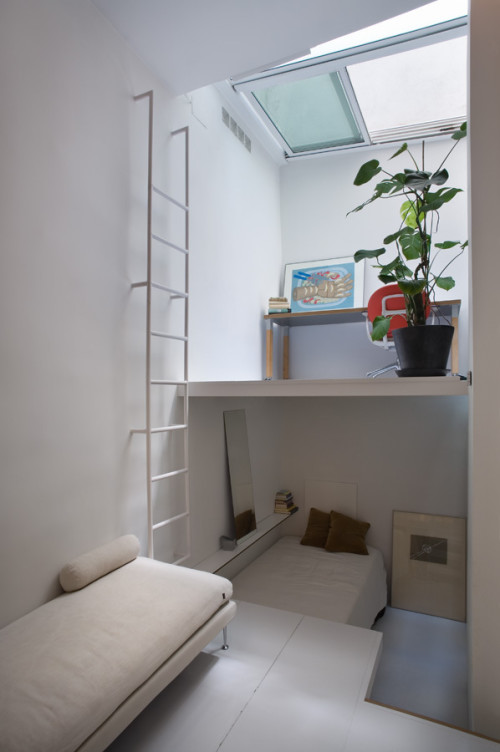 So almost every area of the house serves more than one function. The kitchen is a hallway. The space that would normally just be one bedroom is split into two using vertical space. Just like by the entrance.

Modern Multifunctional Apartment Floor Plan

01: Access/Entrance
02: Kitchen
03: Living Room
04: Rest Area / Hangout / Sunroom
05: Bedroom
06: Staircase
07: Bathroom
08: Shower/Tub
09: Storage

Architects: MYCC
Photographs: Elena Almagro
Get More Tiny Houses in Your Email!
If you enjoyed this simple yet modern and multifunctional apartment you'll absolutely love our free daily tiny house newsletter!