Library Cabin
A Modern Day Artist/Collector's Cottage
I thought this library cabin was just awesome because it's a beautiful modern shelter filled with one of my favorite things... Books!
The project was designed by eight graduate students and they built it for an impoverished woman in the Navajo Nation. They call it the Nakai House after the client who's name is Lorraine Nakai.
The reason it's a sort of collector's cabin is because she collects books, memorabillia, and other neat objects. When the design team met her she already had these collections of things but she was unable to properly showcase them like she wanted to. Now that's different.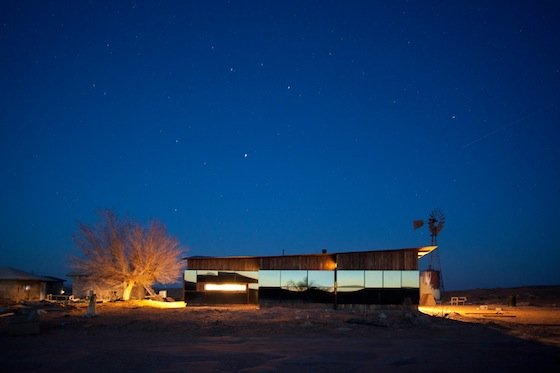 < Images: JamesPhilipAnderson.com
So the home basically consists of large open space with plenty of book shelves. And the rooms were designed and placed in a very untraditional way. Just like we tiny house people like, right? I think so..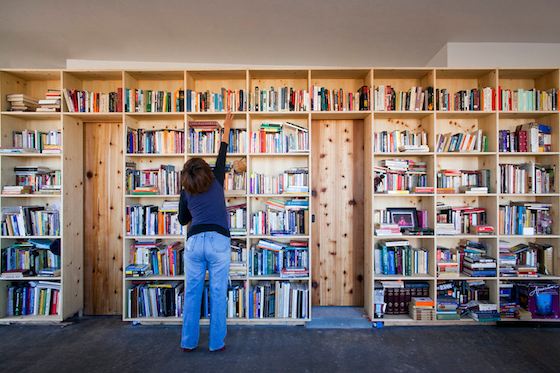 This is one of the most unique designs I've come across because all of the rooms are sort of camoflauged within the bookshelves.
This is how you get to the bathroom, bedroom, utility room, and the closet. You can actually see how it all works in the photos shown below. But don't miss the custom doors that lead you to the bathroom, bedroom, etc. in the photo above in between the shelves.
And it gets even more incredible. They built this house with a budget of just $25,000 and did so within 80 days.
Library Cabin Floor Plan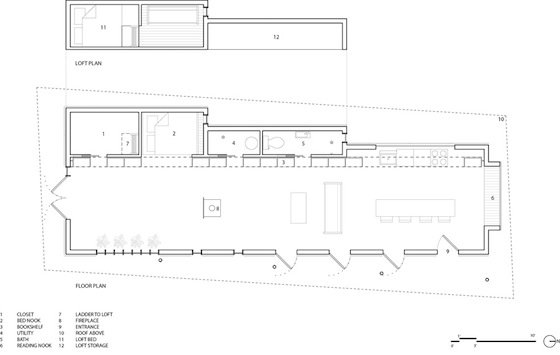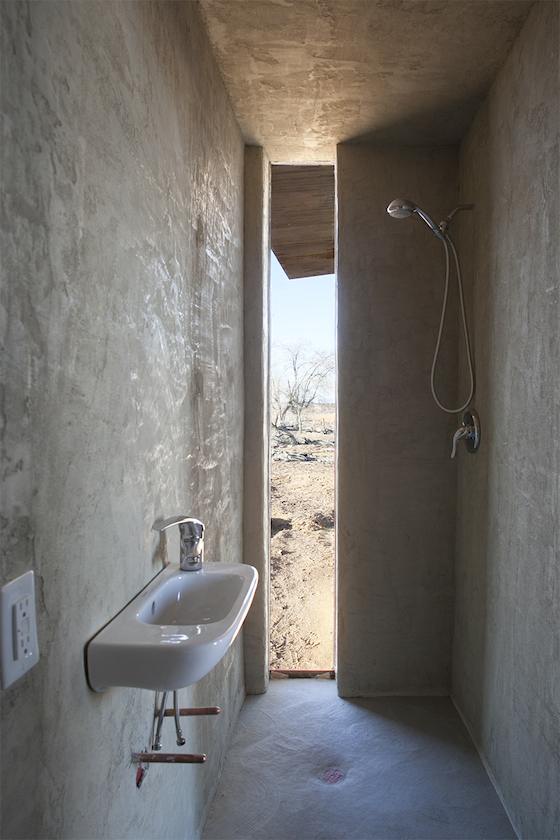 Images: JamesPhilipAnderson.com
Get More Tiny House Related Updates in your Email!
If you enjoyed this collector's cabin you'll love our free daily tiny house newsletter!