i-House: Net Zero Solar Home
Prefab Tiny House with Solar Panels by Clayton Homes

Images: Clayton Homes
The Net-Zero i-House by Clayton Homes was a prefab project that's unfortunately no longer in production but you can still enjoy this i-House which was set up at Green Bridge Farm which is an eco-friendly development in Effingham County, Georgia.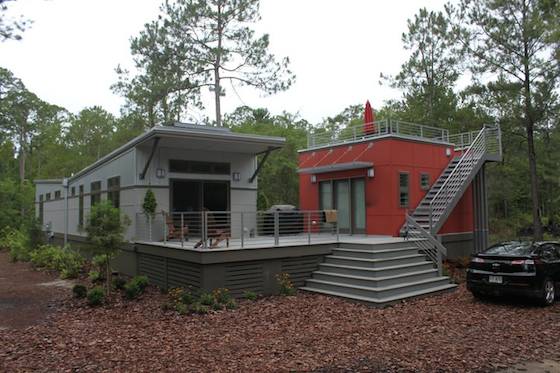 The butterfly roof with solar panels on the structure to the left is able to collect enough power for the entire home and to charge the Chevy Volt vehicle shown above.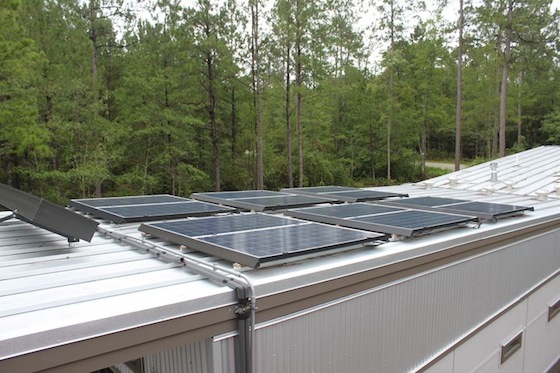 The owner was able to get a lot in this development to put his home on. One acre lots at the time of the project were available for around $50,000. You can learn more about Green Bridge Farms here.
The other great part about the community is that there is an organic farm on site with fruits and vegetables for the community. It seems like a pretty cool place to live and like I always say, I'd like to see more places like this pop up around the country with available lots for people like us who want to live smart & small.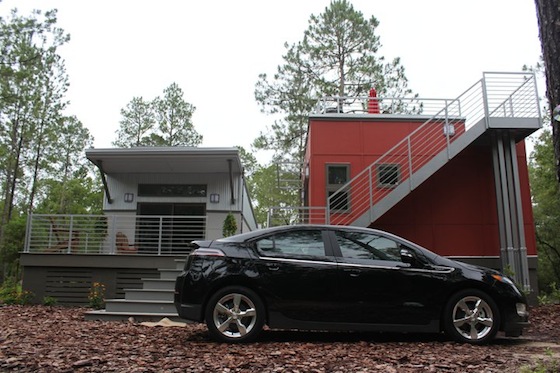 With a set up like this you don't have to go extremely small to enjoy the benefits of living tiny. This home is much larger than most tiny houses on wheels and you still don't have to worry about too much cleaning or big bills. Heck, the owner of this one doesn't even pay a utility bill at all! And there's enough extra to power the Chevy Volt above.

Images: Clayton Homes, Facebook

Get More Solar Housing Updates in your Email!
If you enjoyed this net-zero home you'll love our free daily tiny house newsletter!