Bicycle Towed House
by Paul Elkins
(Stanwood WA USA)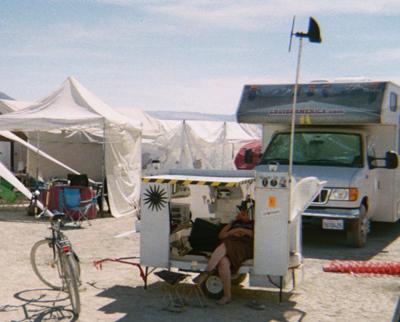 This has been my week long roving residence at the burningman art festival for two years now.


Inspired by that years theme 'hopes and fears of the future' I chose fear, seeing the bird flu
was the current scare.
This is a post apocoliptic nomad home, towed behind my bicycle. It's completely self sufficient, has solar panel and simple wind generator for power.
It's made of 4mm fluted plastic and recycled aluminum and wood. I tried to include all the comforts of home.
More info at
High Mileage Trikes
(Link opens in a new window)