Bicycle Camper

Paul built this awesome little bicycle camper for the annual burningman event in Nevada.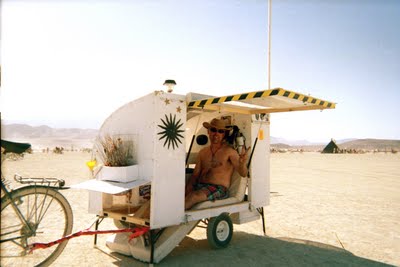 This is where thousands of people from all around the world gather to express themselves without being judged by normal society.
The little camper is about 100 pounds dry weight. It has...
A bed/lounge
Small fold out table
Plenty of storage for most needs, including laundry
Lighting
Fan
Food storage
Butane stove
Sink
And much more. Be sure to visit Paul at High Mileage Trikes and More. He has lots of other really cool inventions!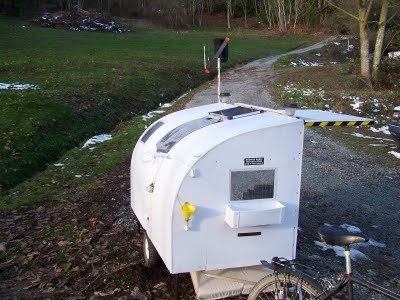 For more information and pictures visit Paul's blog.