A Very Tiny House
by Paul Elkins
(Stanwood WA USA)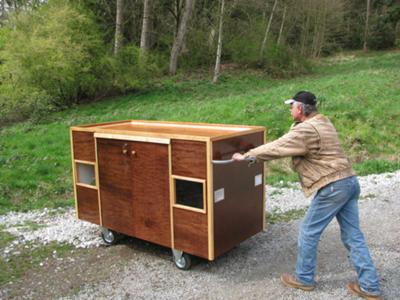 This was meant for a homeless person. I put more time and materials into it than needed, but I like the lay-out.


A less expensive variation could be made from blown fiberglass or roto mold. It has a toilet, solar shower, water catching system, a kitchen,
desk and sleeping area.
The two doors when opened were designed to pin on art wares for sale.
More pictures and info at
High Mileage Trikes
(Link opens in a new window)